Price per unit
Regular price
$65.80 USD
Sale price
$39.95 USD
Unit price
per
Sale
Sold out
Get it between -
Free shipping over $100 order value by using promo code [MASCOT100]
Introducing the Mascot Hardware Fusion Hexagon Wood & Resin Coaster Set of 4 – a mesmerizing blend of natural elegance and contemporary design. This exquisite coaster set effortlessly combines the timeless beauty of wood with the modern allure of resin, resulting in functional art pieces that enhance your décor while protecting your surfaces.

Hexagonal Design: The coasters feature a captivating hexagonal shape, breaking away from traditional round or square designs. This geometric aesthetic adds a modern and visually appealing touch to your table settings.

Wood and Resin Fusion: Crafted with a harmonious fusion of natural wood and high-quality resin, these coasters showcase a seamless integration of materials. The wood provides warmth and texture, while the resin adds a glossy, durable finish.

Artistic Resin Patterns: Each coaster boasts an individual and mesmerizing resin pattern. These patterns vary in color, swirls, and textures, creating a set that is both functional and artistic. No two coasters are exactly alike, making each piece truly unique.

Protective and Functional: Designed to protect your furniture from beverage rings, scratches, and heat, these coasters offer practicality without sacrificing style. The combination of wood and resin ensures efficient insulation against hot or cold drinks.

Non-Slip Base: The back of each coaster is equipped with a non-slip base that provides stability and prevents slipping or sliding on various surfaces, keeping your drinks securely in place.
Share
View full details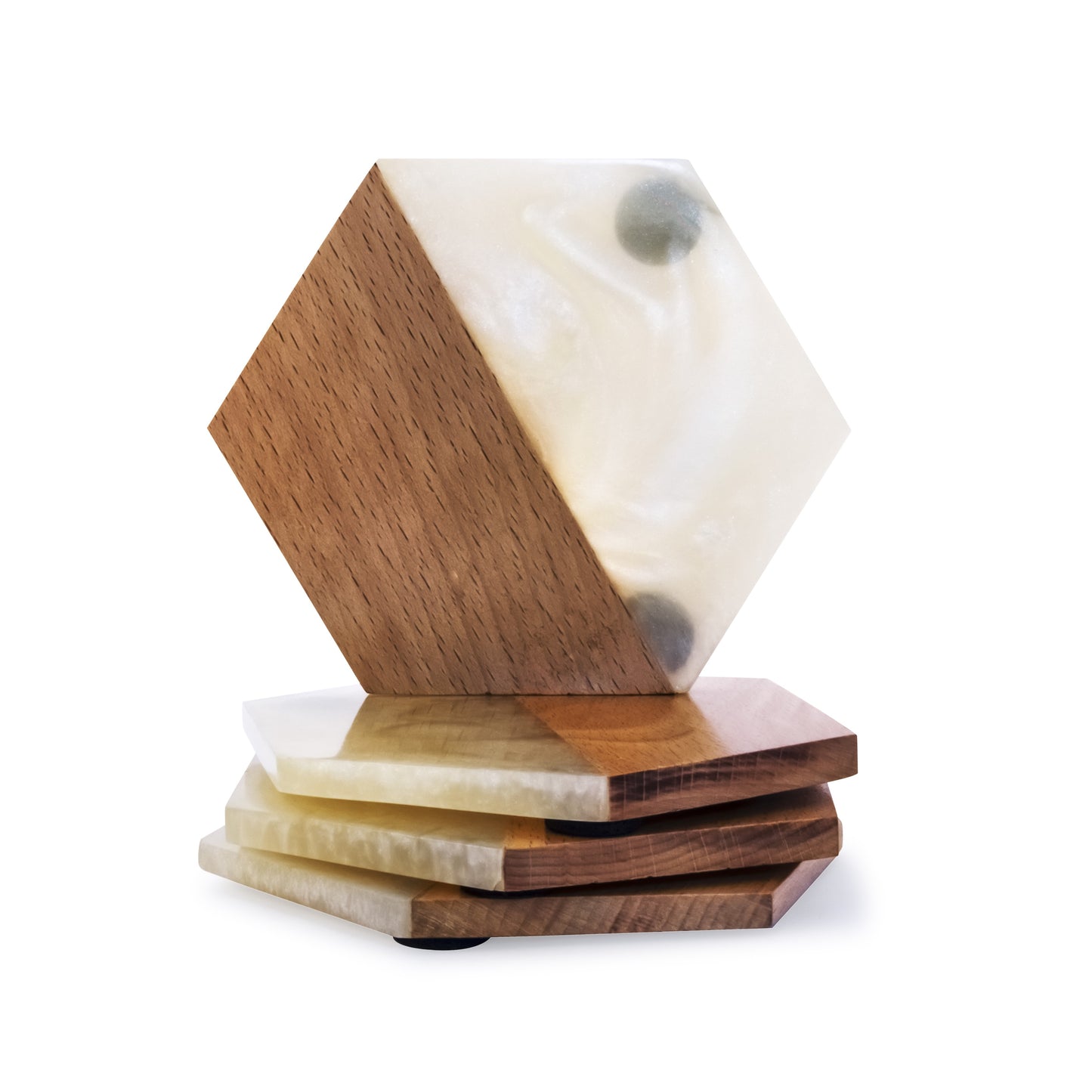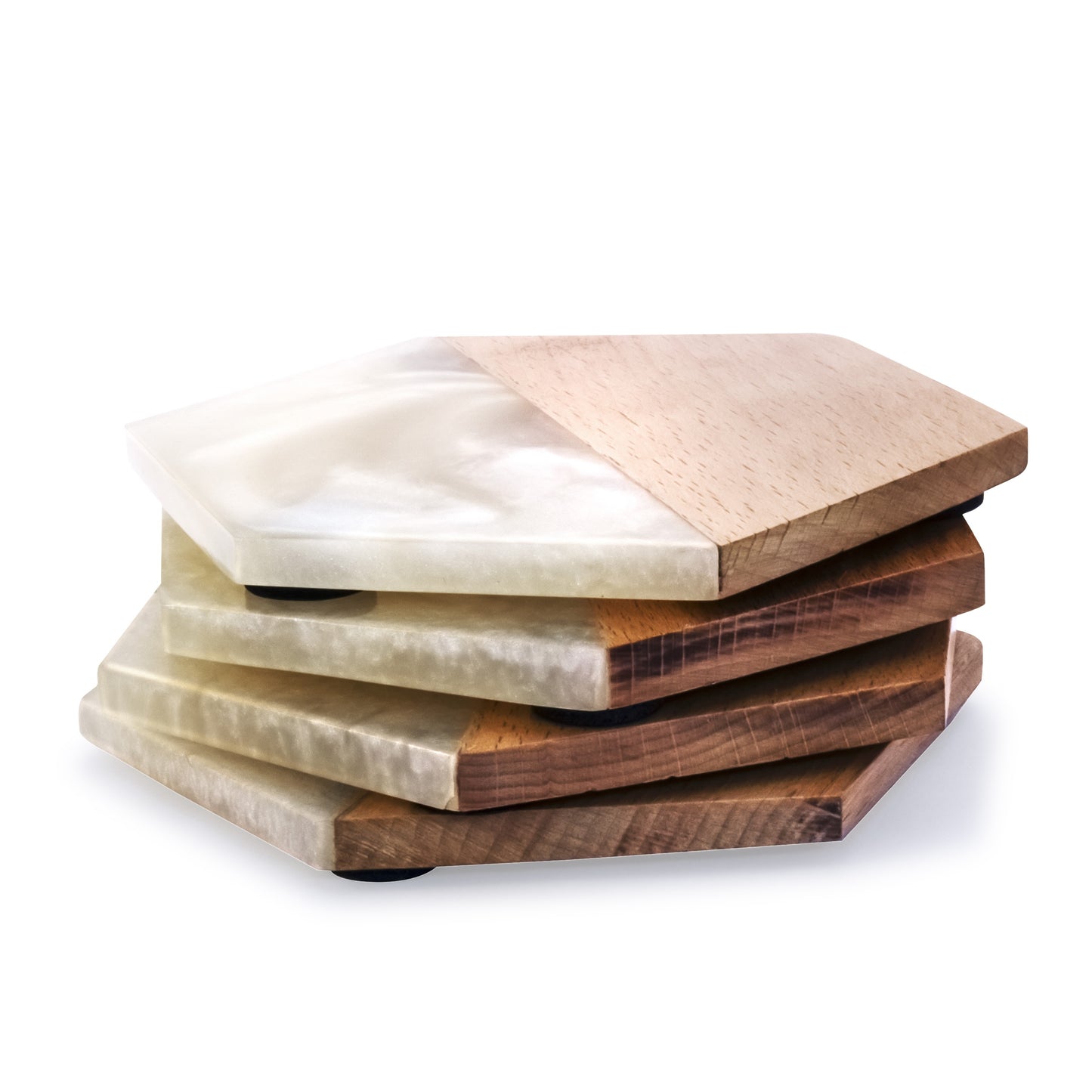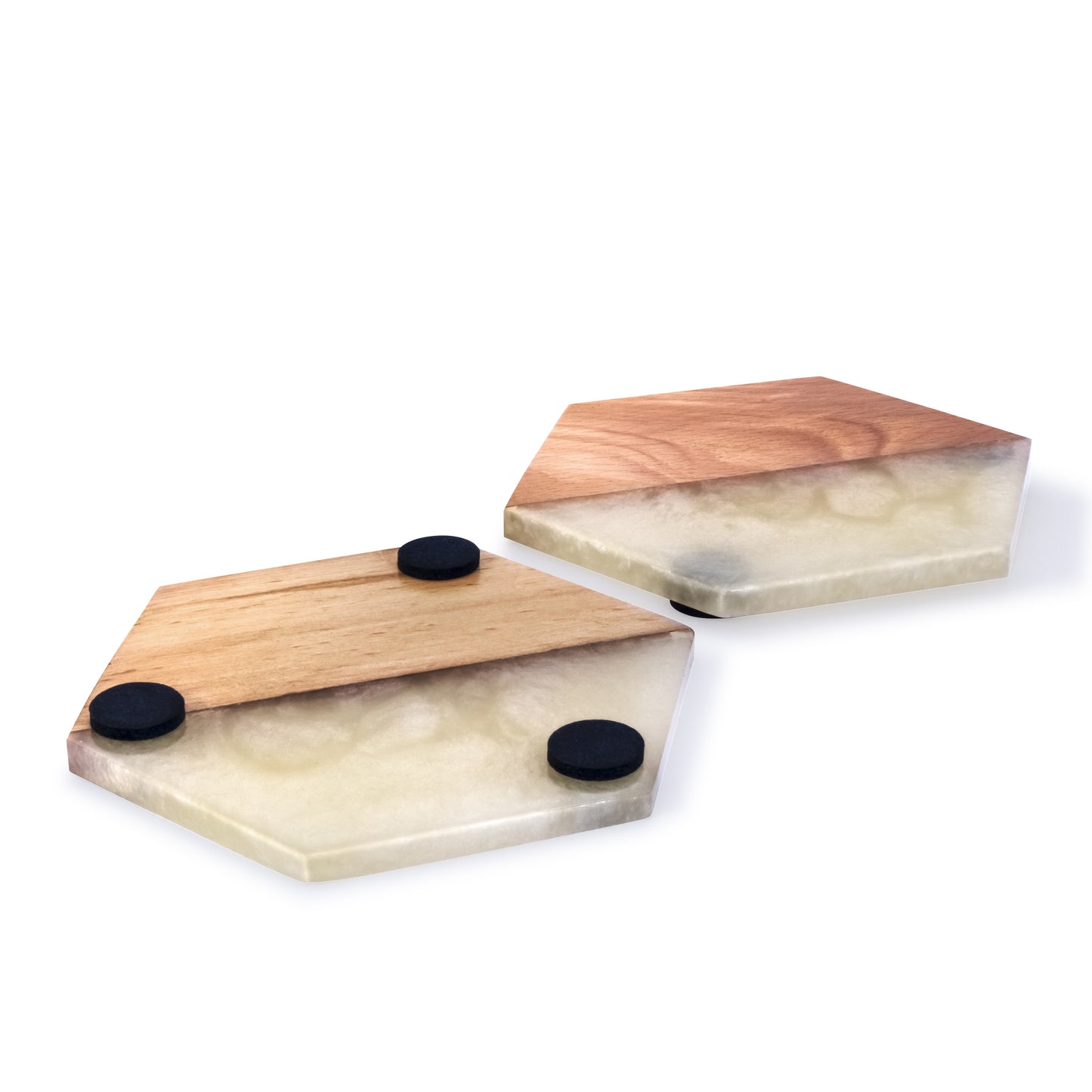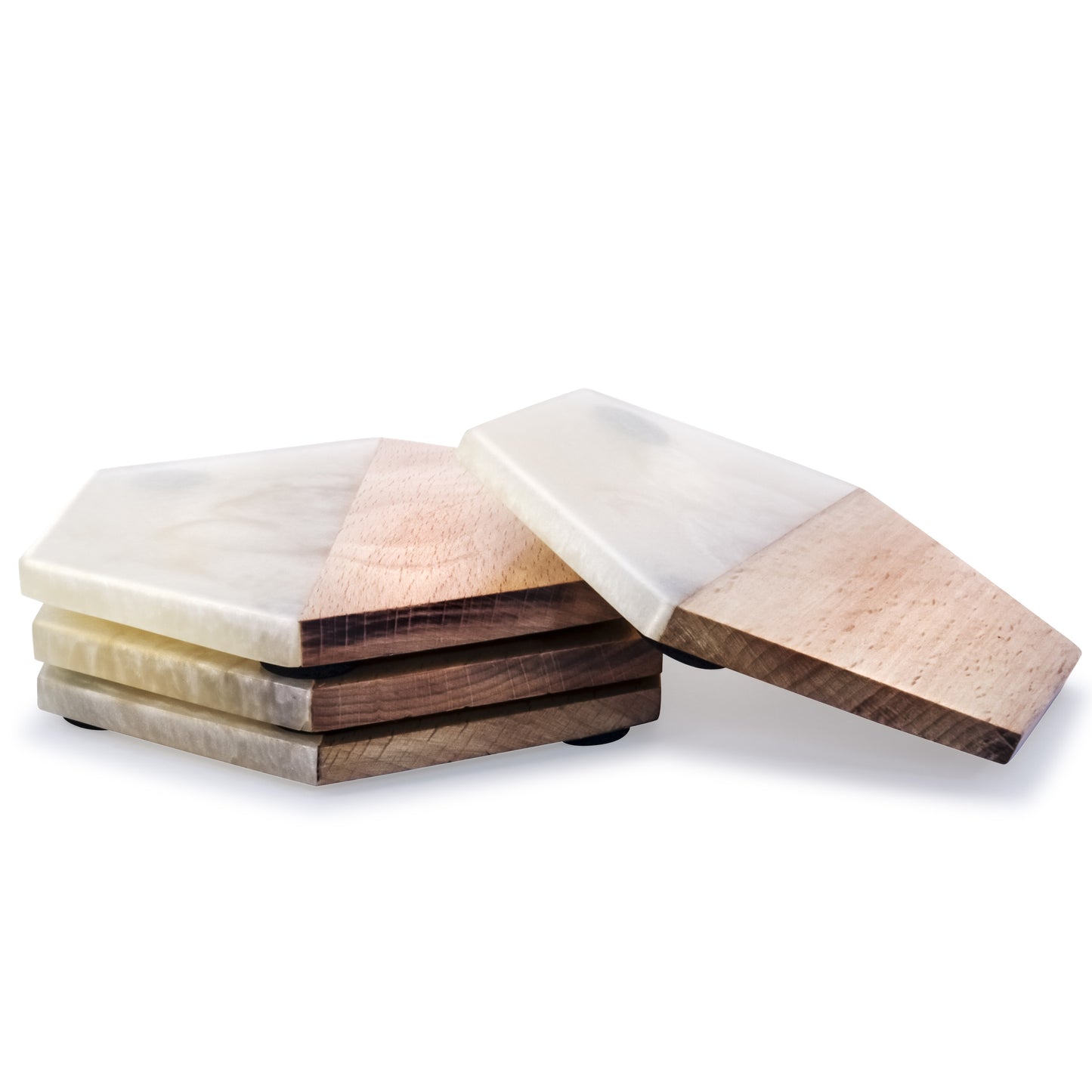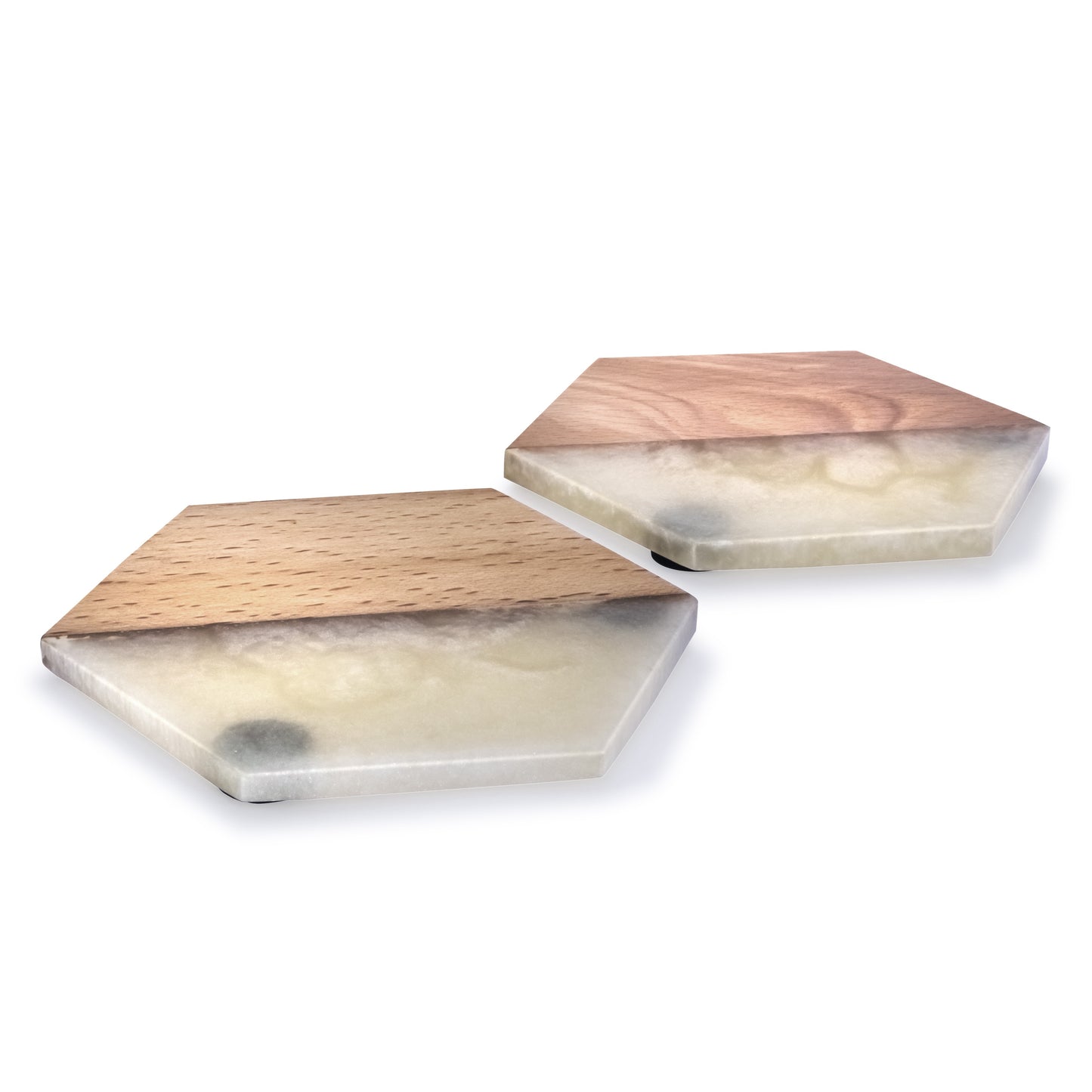 We love the new coasters and will keep this shoppe in mind for further purchases. The coasters were exactly as described.